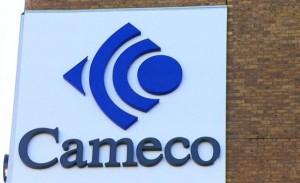 The CEO of Cameco says despite the challenges in the market, the uranium producer has delivered on and in some cases exceeded their annual guidance.
Reporting on their fourth quarter, Tim Gitzel says they are still waiting on a market recovery that was expected sooner.
Cameco's strategy is to focus capital on tier-one assets, because they are the mines that will position the Saskatoon-based company to respond quickly when the market calls for market production.
Gitzel says it's a question of "when" it will happen, not "if".
Net earnings in 2015 were $65-million compared to $185-million in 2014, which Gitzel says was mainly due to greater losses due to the weaker Canadian dollar, and lower tax recoveries due to the write-off of Cameco's deferred tax asset in the U.S.
(CJWW)