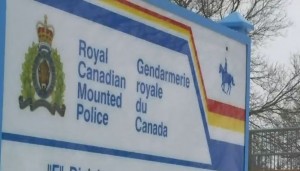 An armed robbery of a business on the 100 block of Halifax street in Melville over the weekend has the Mounties investigating.
RCMP say the suspect is described as a Caucasian man, about 6 feet tall, and is between 25 to 30 years of age; at the time the suspect wore a grey hoodie, black winter vest, black pants, and dark winter boots.
At 10 p.m. on Saturday, the fugitive walked into the business, brandishing an unknown weapon, demanding cash, then left the scene in an unknown direction.
The public is advised to call the Melville RCMP or Crimestoppers with any info about the robbery.
(GX94)