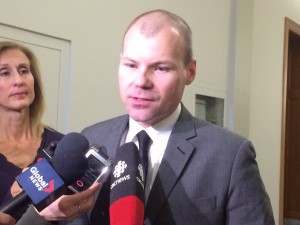 A report released today by the government looks at how the Lean initiative has affected Saskatchewan's health care system.
The report, funded by the Health Quality Council and done by the University of Saskatchewan, studied the program from March 2013 to May 2014.
Health Minister Dustin Duncan says there are a lot of positive points that came out of the report.
"In one case, it was one person's opinion that this is the best chance for true transformation in the health care system."
The NDP say the report shows clear frustration from front-line health care workers.
Duncan says this is just the first report and there are plans for a multi-year evaluation of the program.