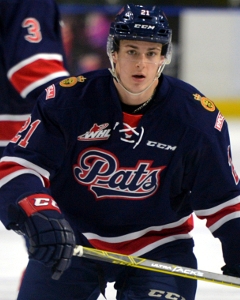 You couldn't have scripted it any better.
Regina Pats forward Jared McAmmond had a weekend to remember.
Not only did he return to the lineup from injury on Friday but on Saturday he played his 100th game in the WHL and scored a big goal to help the Pats beat the Cougars 5-3.
On top of all that, it was his 19th birthday.
McAmmond says Saturday rivaled the Pats second round playoff win over Brandon last year.
The Pats are back in action on Friday in Prince Albert against the Raiders.