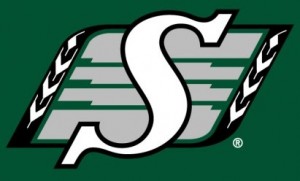 Saskatchewan Roughriders Assistant V.P. of Football Operations John Murphy appeared on 620 CKRM's SportsCage on Monday to discuss the Canadian Football League's Free Agent season which opens at 11:00 am Sask Time on Tuesday.
Murphy was asked if the Riders plan to be active on the free agent front.
"Here's the best part of what I see:  people have seen that we are willing to make change," Murphy explained.  "People have seen the turnover of what we've done.  People know the type of people that are in this organization now – or were with this organization prior – and the success those players have had when given opportunity.  We're at the road of opportunity meeting need.  I would expect that if you're a free agent on Tuesday, that the Saskatchewan Roughriders don't need to make too many outgoing phone calls because there should be a flood of incoming phone calls because where else would you rather play your home games than here?
"I think that's something that cannot be overlooked, when everything else is the same and when you're looking for an opportunity to come and compete for a job, that's what we're offering.  When you know the kind of organization we have now put together, and I can't remember in recent sports history where the three finalists for a job came together and put their egos and desires aside and decided to go work together for the same team.  There's no better upswing or opportunity than right here where we're at and I think that would make a lot of players at least hear us out first.  You never know what happens when the lights go on and things start happening but I would expect the activity will be both incoming and outgoing.  I'm sure most players would at least like to hear what we have to offer."
Murphy says the Riders now have significant salary cap room after the release of several big salaried players plus the pay reduction of franchise star Darian Durant this off-season.
"The tangible difference is astronomical," Murphy explained.  "Just in terms from a player standpoint, from a roster standpoint, all the way to the financial aspect of things.  I'm not trying to be the grandpa of this situation but what you don't want to do is jump from one situation into recreating the whole situation again just out of the need to please.  The need to please is going to happen over a long period of time.  We're not looking to win Free Agent Day and we're not looking to win the off-season.  We're looking to win in-season and be a successful program for several years in a row with the roster that you build."
Murphy further explained why the club can't publicize which free agents they're hoping to target come Tuesday.
"Right.  Anyone that has an expiring contract – even though the season ended with the Grey Cup – the CFL calendar year with contracts takes you all the way until the morning of when free agency starts," Murphy said.  "So every guy that's under contract with an individual team is technically still property of that team until Tuesday morning at 10:59 am Sask Time.  The league will then send out a list of all the free agents and then free agency technically begins at that time.  Any player or agent can start negotiating with teams at 11:00 am Tuesday.  Do you normally see an early flurry of talk linking players to teams?  Sure.  And that's probably due to who has played for who before, or where it looks like somebody has a need.  It's done that way to keep the tampering out of it or let last-minute deals play out the way that it should and not have any chatter about who's going to go where.  There's plenty of time to talk once things start up on Tuesday."