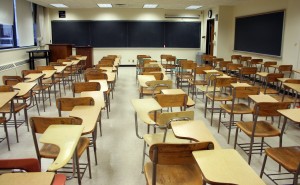 A former Saskatchewan principal says she was "trying to be a good person" when she offered to pay teachers to help improve her university-aged daughter's high school marks.
44-year old Kimberley Sautner testified Tuesday at a disciplinary hearing by the Saskatchewan Teachers Federation over accusations of professional misconduct.
Saunter was the principal of the high school in Wolseley, Saskatchewan between 2008 and 2014, and is currently the principal at a Grade 1 to 9 school in New Brigden, Alberta.
The hearing has been told six months after she left her position at the school, Sautner sent text messages to English teacher Gayle Wheatley and another teacher.
She asked them to help get her daughter's Grade 12 English grade from 72 per cent to 80 per cent or above and offered to pay them $500 for their time.
Sautner testified she hoped at least one of the teachers could provide her daughter with extra work which could help upgrade her mark and offered to pay them because the task would go above and beyond the teachers' regular duties.
(The Canadian Press)