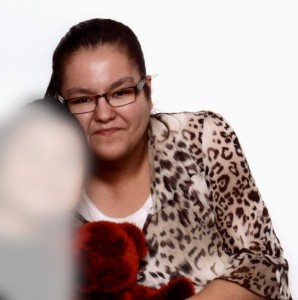 The La Ronge RCMP is looking for the public's help in locating 31-year old Santana Benjamin of La Ronge, SK.
Santana was reported missing by family in the early hours of February 10.
She is described as an Aboriginal woman, about 5'4″ tall and 180 lbs, with long brown hair and brown eyes. She was last seen wearing dark jeans, black runners and a brown jacket.
Santana was last seen Tuesday evening hitchhiking north of Prince Albert at the junction of Highway 2 and 355. She was spotted getting into a black car headed north on Highway 2.
Her family hasn't had any contact with her since that time and is concerned for her well-being.
Anyone with information on her whereabouts is asked to call the La Ronge RCMP at 306-425-6730 or Crime Stoppers at 1-800-222-8477.