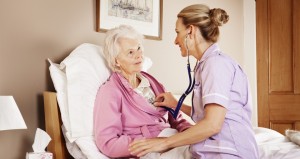 The Saskatchewan Registered Nurses Association is holding a two day disciplinary hearing for a Prince Albert nurse who went to Facebook to discuss the problems she had with the quality of care her grandfather was receiving in pallative care in the community of Macklin.
Carolyn Strom said "As an RN (registered nurse) and an avid healthcare advocate myself, I just HAVE to speak up!" Strom wrote in a comment below her post about her grandfather's care and the state of palliative care generally. "Whatever reasons/excuses people give for not giving quality care, I Do Not Care. It. Just. Needs. To Be. Fixed."
The discipline charges against Strom include professional misconduct, violation of confidentiality and failure to follow proper channels.
It is expected once the hearing ends on Thursday that it will take around 90 days for a decision to be made.
If  Strom is found guilty of professional misconduct, she could be expelled or suspended from the SRNA or be otherwise reprimanded.