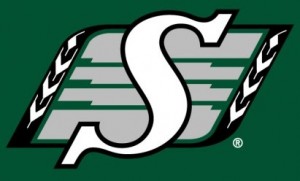 After signing four players on Day 1 of CFL free agency Tuesday and retaining the rights to Canadian defensive lineman Dylan Ainsworth, the Saskatchewan Roughriders added 7 players on Wednesday through free agency while trading for another and releasing two.
The newest members of the team via free agency are the top Canadian in the 2015 Grey Cup– receiver Shamawd Chambers, defensive back Otha Foster, and receiver Kendial Lawrence from the Edmonton Eskimos, running back Curtis Steele and linebacker Greg Jones from Toronto, defensive back Ed Gainey from Hamilton and defensive lineman Justin Capicotti from Ottawa, who has agreed to terms even though the signing has not been made official.
The Riders also sent a 4th round draft pick and the rights to a negotiation list player to Toronto for offensive lineman Bruce Campbell while releasing linebacker Jake Doughty and punter Ray Early.
Assistant vice-president of football operations Jeremy O'Day says the team was able to fill a lot of holes on Wednesday and get better in a lot of positions.
Head Coach and General Manager Chris Jones says he wanted to improve the team defensively when he took over and he feels he is on the right path to doing that after making several "solid" additions inclluding Jones who led Toronto in tackles last season.