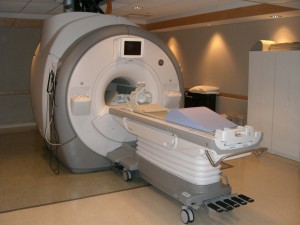 The Five Hills Health Region held the official opening of the new Magnetic Resonance Imaging machine in the Dr. F.H. Wigmore Regional Hospital in Moose Jaw on Thursday.
The machine is the 10th MRI machine in the province, and is the first located outside of Regina and Saskatoon.
Rural and remote health minister Greg Ottenbreit says the machine, which started operating last month, will reduce wait times not only in the Five Hills region, but across the province.
It is expected the public health system expects will  provide 33,500 MRIs in the 2015-16  calendar year.