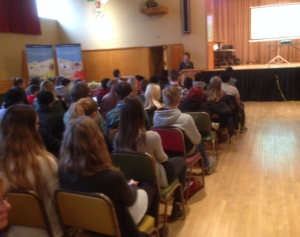 More than 200 Saskatchewan high school students heard about exciting careers in Agriculture at a conference in Regina Wednesday.
Saskatchewan deputy minister of Agriculture, Alanna Koch says there is a wide range of jobs available in agri-business.
Koch says there is a huge opportunity for urban and rural students in agriculture, especially in Saskatchewan.
She pointed to farm exports worth 15-billion dollars last year and a growing world population.