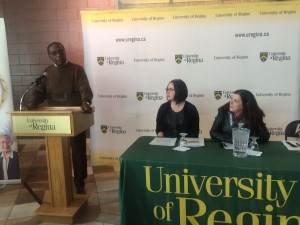 $250,000 has been allocated for the University of Regina's George Reed Centre for Accessible Visual Communications.
President of the U of R, Dr. Vianne Timmons announced the funding will go toward research and initiatives at the centre.
Timmons says the programs at the centre mean so much to those struggling with communication.
"For many people with disabilities, when you tap into a means of communication for that person, it can change lives."
The centre was established in 2014 with a gift of $150,000 from the George Reed Foundation.