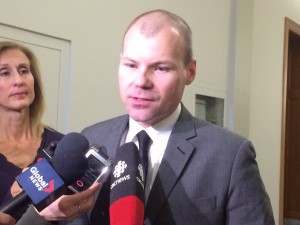 Saskatchewan's health minister is hailing a 40 per cent increase in the number of new physicians in the province.
Dustin Duncan says there are nearly 650 more doctors practising in Saskatchewan since 2007.
Training, recruiting and retaining more doctors was among the Saskatchewan Party's campaign promises during the 2007 and 2011 elections and Duncan says the numbers show the government has taken action.
However, Duncan says there's still more work to be done, adding that a new planning document forecasts about 350 more doctors will be needed in the province by 2022. (The Canadian Press)