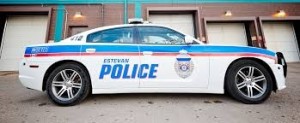 A drug bust in Estevan this week resulted in 82-thousand dollars of drugs being seized.
Police executed a search warrant on a home in the city, and were confronted by a man wielding a machete.
The man was taken into custody without incident with police later reporting they  seized approximately 8 kilograms of marijuana and 40 grams of a marijuana derivative, known as Shatter along with materials used for the sale and distribution of it.
56 year old Dennis Hein made his first court appearance on the matter Friday.