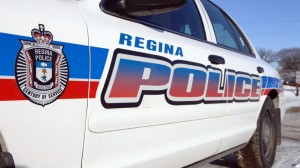 Three youths are in serious trouble after they set a number of fires in Regina on Saturday.
The firebugs set fire to a vacant house, a garbage can and a vehicle.
The blazes were set on North Gary St and Stanley Crescent.
Two 14-year olds and a 13-year old are charged with two counts of arson and one count of break and enter and commit arson.
They cannot be named due to their age and will appear in youth court on March 29th.