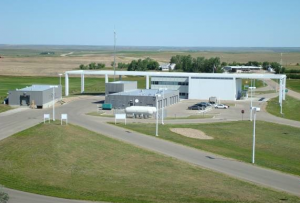 U.S. Customs and Border Protection held an informational town hall meeting on February 11 to discuss an adjustment to the hours of operation at the Raymond Port of Entry (POE).
The Port of Raymond is border crossing between Regway, Saskatchewan and Raymond, Montana.
CBP initially announced plans to eliminate the midnight shift at the Raymond POE in December 2015, but agreed to delay implementation in order to thoroughly explore all options.
Plans were brought forward at the town hall to implement a test of reduced hours beginning March 6.
CBP will close the port six hours per night during the 60-day test.
The American offices of Montana Senator Steve Daines and House Representative Ryan Zinke said they are again attempting to stop an effort to close the Port of Raymond's 24-hour operating status.
Should the pilot project go through, those wishing to cross the Canada-U.S. border between the hours of 1 a.m. and 7 a.m. would have to do so either at the Portal, N.D. or Sweetgrass, Mon. Port of Entry.