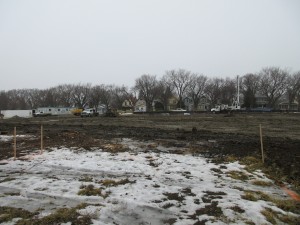 Work has begun at the old site of Connaught Community school.
Preliminary land work can be seen at the Cathedral neighbourhood site.
The school was torn down in September 2014, and the new school is set to be constructed by the 2017-18 school year.
A spokesperson with Regina Public Schools says they will hold a groundbreaking ceremony within a few weeks.