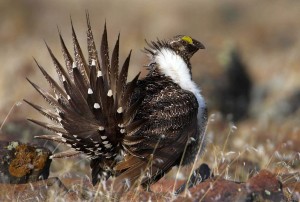 A leading biologist says there were communication failures about efforts to protect one of Canada's most endangered birds and he's cautioning against making such mistakes in the future.
Ranchers were unhappy in late 2013 when the federal government put special rules in place to restrict development on 17-hundred square kilometres of Crown land in southern Alberta and Saskatchewan to protect habitat for the greater sage grouse.
Ranchers complained about a lack of consultation.
Biologist Lorne Fitch says it's important to talk to people early in the process and help them understand what they can do to help with stewardship of the land.
(The Canadian Press)