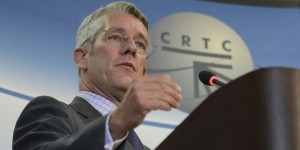 Canada's broadcast regulator is not happy many T-V service providers are keeping their subscribers in the dark about a new pick-and-pay system that takes effect in less than two weeks.
In what C-R-T-C chairman Jean-Pierre Blais calls a "shot across the bow," the commission is reminding the cable and satellite companies they have to promote the revamped service by March 1st.
The new setup will see T-V service providers offering a basic package of channels at a total cost of no more than 25-dollars a month, and either a-la-carte channel selection or small bundles of channels.
The companies must offer all three options by December.
The new system is aimed at satisfying viewers who complain about having to pay for channels they never watch