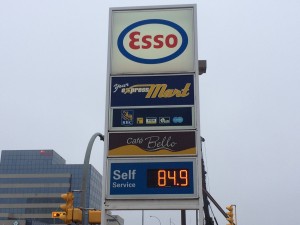 The days of gas prices sitting between the sixty and seventy cent level have come to an end.
After the price of gas went up at most stations by nine cents yesterday, it went up by another nine cents today.
The price at most stations is now 84.9 cents a litre.
We had been warned by gas analysts a jump at the pumps was coming with forecasts of gas once again above a dollar a litre by the time the May long weekend hits.