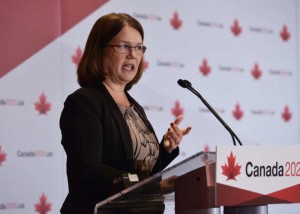 Federal Health Minister Jane Philpott is fending off calls to close a private, for-profit plasma donor clinic in Saskatchewan.
She says Canada has one of the safest blood systems in the world.
The federal N-D-P called on Ottawa to ban such clinics, pointing out that an inquiry into the tainted blood scandal of the 1980s recommended against paid-donor blood clinics.
Canadian Plasma Resources officially opened its doors Thursday in Saskatoon.
The clinic plans to pay people with 25-dollar gift cards for making plasma donations.
(The Canadian Press)