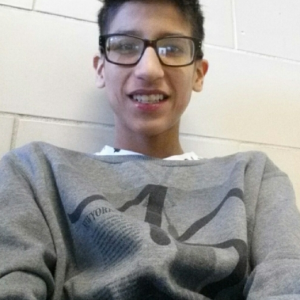 Punnichy RCMP is looking for 14-year old Wyatt Dubois who was last seen on the George Gordon First Nation, Saskatchewan.
Dubois is 5'6 tall, 120 lbs, with brown eyes and short brown hair.
He was last seen wearing a black "Neechie Gear" sweater, blue jeans, brown boots, and wears black rimmed glasses.
There are reports he may have hitchhiked to Regina, as he has family connections there.
Anyone with is asked to contact the Punnichy RCMP at 306-835-5200 or Crime Stoppers.