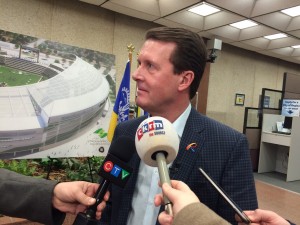 The City of Regina's population continues to grow despite a downturn in the economy.
According to new figures by Statistics Canada, Regina's census metropolitan area population has seen an increase of 1.87 percent since 2014.
Mayor Fougere says people continue to move to Regina for its diverse economy.
"We're seeing a fundamentally strong economy here, so these numbers are always going up and down, but we still move forward."
Today, the City of Regina's population is sitting at about 223,000.