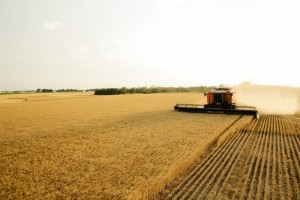 Agriculture Canada says farm incomes reached record levels in 2015 and will remain above average this year.
The department says in its annual farm outlook that net cash income in 2015 reached $15 billion, an estimated six per cent increase over 2014.
The average net operating income in 2015 is forecast to be $77,287.
The average net worth per farm is expected to reach $2.7 million this year.
The outlook says a projected increase in both crop and livestock receipts contributed to strong income levels.
It also says lower oil prices have significantly reduced on-farm fuel expenses, while the lower Canadian dollar has improved competitiveness of agricultural commodities in export markets.
(The Canadian Press)