Another crazy weekend for Regina.
When people think out loud, "there's nothing to do", I often wonder if they just aren't looking!
This weekend, the entire Evraz Place was engaged; hockey, soccer, RV sales – Hello Affordable Trailer Sales – Boat Show and Sale (Kevin's Marine). Not to mention BRAD PAISLEY sandwiched between to Regina Pats hockey games!
I was on the grounds both Saturday and Sunday.
Stop by and say hi to Brian and the family from Affordable Trailer Sales. They have some outstanding units that is going to get you out under those big prairie skies this summer. And Kevin's Marine also in the house carrying a variety of water-craft. Summer is looking good.
The main attraction for a lot of people is the construction site for the New Mosaic Stadium. It is remarkable to watch the structure go up.
Definitely does one good to walk by when there is very little traffic. Also interesting to see how the site takes on a life of its own. Bundles of building supplies that wait for their turn to create the new stadium.
One of the best parts of this new site for the Roughriders will be the green space. Confederation Park with it's aging fountain as the centre piece. I really hope that there is a restoration of the fountain. In its hay-day the park was an oasis from the hot Saskatchewan sun during the Regina Exhibition. Remember the Rootbeer concession that was parked beside the fountain. Carnies would "hang-out" in the park when they had a break from their ride or concession!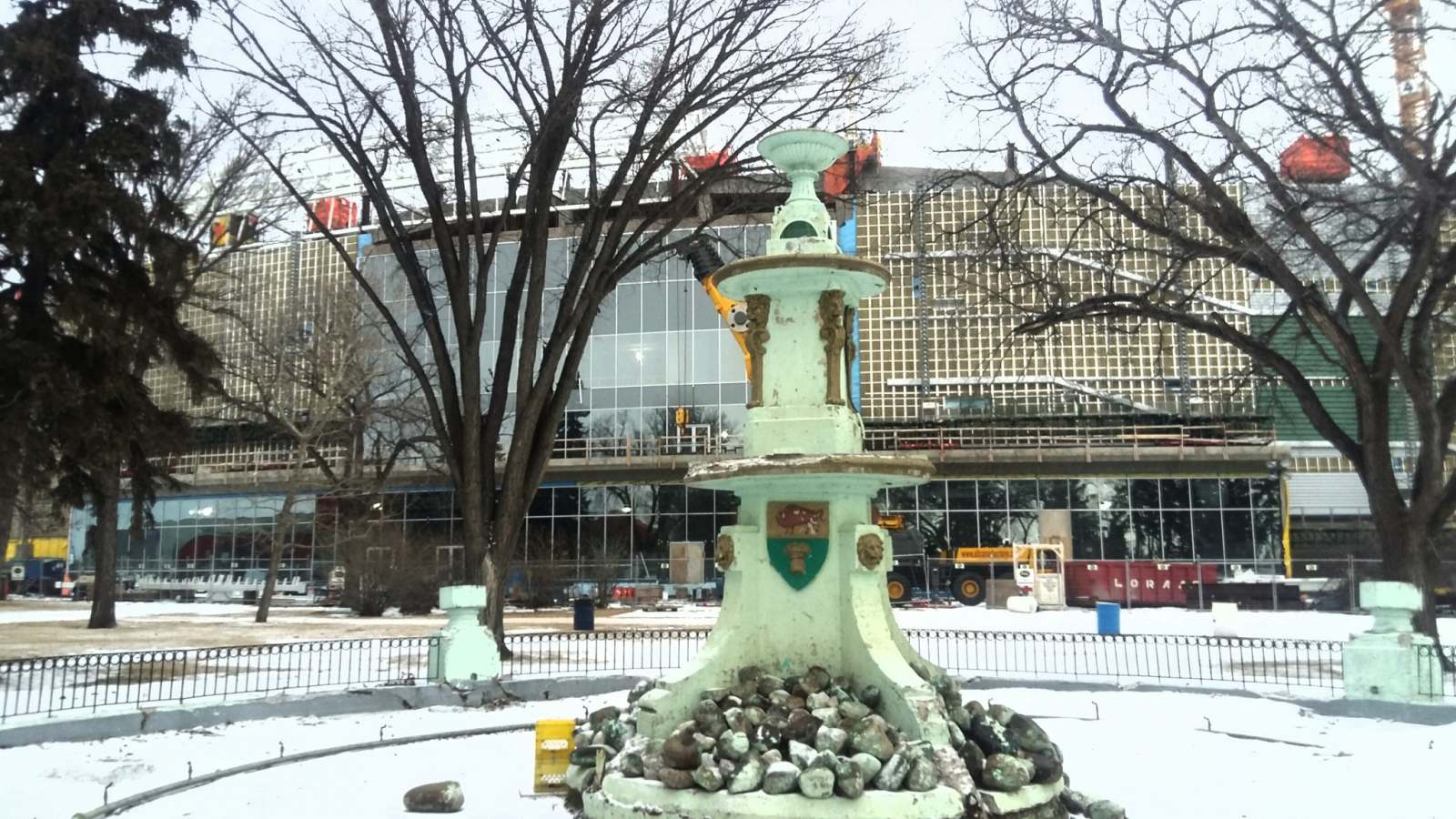 Next time you happen to stop by the Tim's at Evraz Place – walk over to the park and just take it all in!