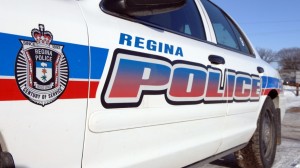 Regina saw its first homicide of 2016 over the weekend.
A 22-year old man and three men under the age of 18, are facing Second-Degree Murder charges in connection with the death of a 26-year old man on Saturday.
Police were dispatched to the 700 block of Garnet Street in Regina for a report of an injured man at about 1:43 a.m. on Saturday. Police and EMS attended and the injured man was confirmed dead a short time later in hospital.
The investigation involved the RPS Major Crimes Unit, the Office of the Chief Coroner, Forensic Identification Unit, and a uniformed members of the Community Services Division. Through the investigation, officers were able to determine the men had emerged from a house in the 700 block of Garnet Street and an altercation began between the men and the victim. When the victim collapsed, the men fled back to the house. Police located four men and five women in the house, who were all taken into custody and interviewed. The women were released without being charged, and the four men were charged with Second Degree Murder and other offences.
The family of the victim has been notified of his death. The victim is 26-year old Joshua Michael Harden, from Regina.
The three youths cannot be named in accordance with the provisions of the Youth Criminal Justice Act. The three are jointly charged with Second Degree Murder. The 14-year old is also facing three charges of Breach of Undertaking. The 15-year old also faces a charge of Breach of Probation and Obstruct Peace Officer. The 17-year old also faces a Breach of Probation. The three youth will appear in Youth Court on February 22.
22-year old Skylar Alexson, from Regina, is charged with Second Degree Murder and Breach of Undertaking. Alexson will make his first court appearance on these charges on February 22.