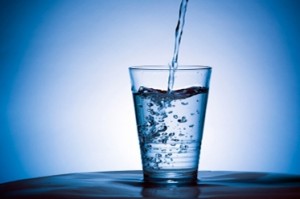 Calgary city council has revisited the debate over fluoride in the public water supply after it was removed in 2011.
Mayor Naheed Nenshi says people should petition for a plebiscite in the 2017 municipal election on the issue of putting fluoride back into the water.
He says if there was a petition on the front counter of every dentist's office, he suspects enough signatures could be gathered pretty quickly.
A study published in the journal Community Dentistry and Oral Epidemiology earlier this month showed that since the fluoride was removed, there has been a worsening of tooth decay in children in Calgary.
The study's researchers say tooth decay is the most common infectious disease in children, leading to pain, expensive treatments and sometimes surgery.
Nenshi says he would vote in favour of putting fluoride back into the water, though not everyone agrees.
In Saskatchewan, some communities fluoridate their water — Saskatoon among them — while others don't, including Regina.
Regina Maoyr Michael Fougere, who is running for re-election, hasn't made any commitments on this issue.
He recently said an informed decision will be made by council after the report is read.
Regina's civic election is Oct. 26.