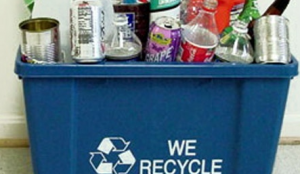 The City of Regina is looking to better educate residents on its recycling program.
Solid Waste staff will be available to the public at various locations and events to answer recycling questions.
Janet Aird, Manager for Waste Diversions with the City of Regina says they want people to know what's acceptable to recycle.
 Education sessions will run through to March 7.
Tuesday's session will be at at the Sandra Schmirler Leisure Centre 4-8 p.m.
You can check out the city's
recycling website
includes a chart of what is and isn't recyclable, and offers clues of how to dispose of those things not accepted by curbside recycling.