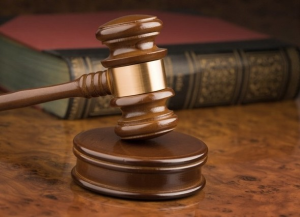 A 64 year old Alberta truck driver charged  in connection to a collision Tuesday involving a semi on Highways 16 and 40 has appeared in a North Battleford courtroom Wednesday.
Harry Weiss was remanded in custody until his next court appearance Thursday.
The Barrhead native is charged with one count of impaired operation of a vehicle causing death and one count of dangerous operation of a vehicle causing death.
On Tuesday afternoon, RCMP say a west-bound semi-truck lost control and crossed through the light-controlled intersection, swerved left, went through a guardrail, entered the ditch separating the west and east bound lanes of Highway 16 and entered stationary traffic in the eastbound lane . The semi collided with an SUV with both vehicles coming to rest on the edge of the CN Rail tracks.
The lone adult male driver of the SUV was pronounced deceased at the scene.