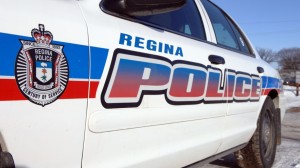 Two men and a woman are facing numerous drug-related charges as the result of an ongoing investigation into drug-trafficking in the City of Regina.As the result of ongoing investigation, members of the Combined Forces Special Enforcement Unit, executed search warrants on the 1800 block of Scarth Street as well as residences in the 1700 block of Winnipeg Street, 1000 block of Garnet Street and the 4500 block of Delhaye Way Tuesday night.
Searches produced a significant quantity of cocaine as well as methamphetamine and marijuana.
There was also a large sum of Canadian currency seized, along with weigh scales and packaging associated to drug trafficking.
All three accused were in court Wednesday.