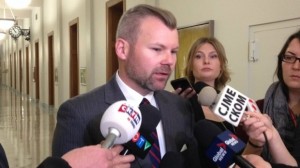 Health Minister Dustin Duncan says he's skeptical of a proposed plan by the provincial New Democrats to reduce ER wait times.
That plan announced by Cam Broten on Thursday would see waits measured in what the party calls minutes and not hours.
Duncan says Saskatchewan's surgical wait times became the longest in Canada under the NDP's direction, and that some of the initiatives being proposed by Broten are already being implemented by the Saskatchewan Party.
Duncan says the government is committed to a 60 percent reduction in ER wait times by 2019, but Broten says the government continues to make cuts to health care, and move further away from any ER targets.