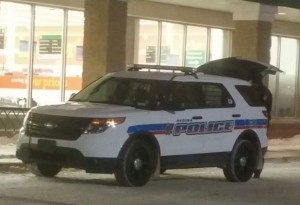 Regina police are looking for four individuals who entered the Rogers store on the 4600 block of Gordon Road Thursday morning and left with what is being called a "substantial" amount of electronic merchandise.
The four were wearing masks when they entered the store around 11 AM.
The employee on shift was assaulted, but he did not suffer serious injuries.