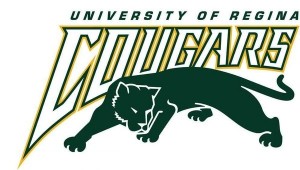 The U of R Cougars mens basketball team hosts its first playoff game since 2009 tonight when they go up and down the floor with Winnipeg.
Game 1 of the best of 3 goes at 7 at the CKHS.
Meanwhile, the Cougar womens hockey team start a best of 3 conference semi-final in Vancouver.
Only one point separated the two teams in the standings.
The womens basketball team has the weekend off, but they will be home next weekend to play Calgary in a best of three series starting March 4.