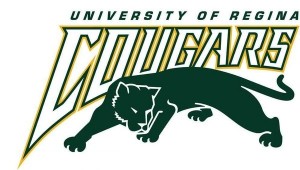 The U of R Cougar mens basketball team and womens hockey team could be moving on in their respective seasons or finishing up for the season depending on results of games being played Sunday.
The mens team forced a Game 3 in their Canada West play-in series against Winnipeg with a come from behind 67-64 win.
At one time midway through the third quarter, it looked like Winnipeg was on their way to a series sweep as they led the game by 15.
Game time at the Centre for Kinesiology, Health and Sports is 7 PM.
Meanwhile, the womens hockey team had a chance Saturday night to sweep their Canada West semi-final in Vancouver, but they couldn't do it.
After winning the opener on Friday night, the team was beaten by UBC 1-0 in Game 2.
Game 3 goes Sunday afternoon in Vancouver.