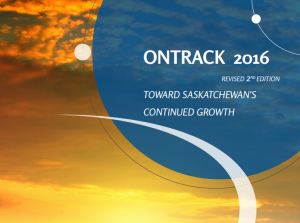 The Saskatchewan Chamber of Commerce isn't promoting anyone going into the provincial election, but they want to know where the different parties stand on a number of issues.
The Chamber has released an election document of its own called "
OnTrack 2016
" that CEO Steve McLellan is hoping the parties will look at as they begin campaigning across the province.
The document says over the last decade the Chamber has watched the province grow and prosper and the groups wants to offer to the Government and Opposition some concepts they hope will add to their platforms which will augment the business community, residents, and most importantly will enhance Saskatchewan.
McLellan is also calling on undecided voters to take a look at the document and then see what issues their local candidates are supporting and ask the questions which need to be asked so you know what way to vote.