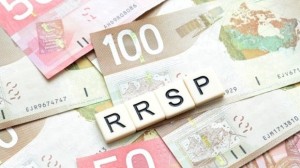 If you haven't made a contribution to your RRSP account so far this year, investment advisers say you are not alone.
Investors tend to trade less in their RRSPs, looking for steady equity investments that provide long-term stability and growth — whether or not they pay a dividend.
But while the volatile ride the Toronto Stock Exchange has taken in recent months may have given reason to procrastinate, the deadline is Monday.
Linda MacKay, senior vice-president for personal savings and investing at TD Canada Trust, said the stock market fluctuations in recent months may have some pondering what's the right thing to do.
But, she said, the earlier people start saving for retirement, the better.
For people who want to make an RRSP deduction when they file their tax return for 2015, they have to make their contribution by Monday.
A poll done for CIBC found half of Canadians said they won't be contributing to their RRSP this year.
When asked why, 17-percent said they preferred other investment options such as tax-free saving accounts, but 41-percent said they didn't have the money and 14-percent said they had other financial priorities.
(The Canadian Press)