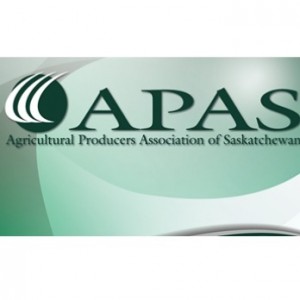 A coalition of Saskatchewan farm groups are opposed to the recommendations of a federal review of the Canadian Transportation Act.
Todd Lewis is vice president of the Agricultural Producers Association of Saskatchewan.
He says a proposal to eliminate the railway grain revenue cap in seven years would devastate the farm economy.
He says moving grain by rail needs a full costing review but farmers are opposed to ending the maximum railway revenue cap.
He says Saskatchewan farmers would be left without shipping price protection to counter the railway monopoly pricing powers.
A coalition of farm groups has joined forces to show disappointment with the Transportation Act review by the former Harper government.
The coalition includes APAS, as well as the Saskatchewan Wheat and Barley Development Commissions.
Other groups opposed to ending the railway revenue cap include the NFU and the Western Wheat Growers.