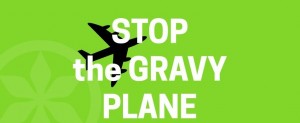 The latest campaign promise from New Democrat leader Cam Broten surrounds government aircraft.
Speaking at the Saskatoon airport on Wednesday, Broten said he would sell the taxpayer-funded fleet of planes used exclusively by Premier Wall and cabinet ministers if elected to power April 4.
In making the announcement, Broten pointed the finger squarely at Economy Minister Bill Boyd.
Broten says Boyd is using the service as if it was his personal taxi saying in the current term alone he has billed taxpayers for almost 250-thousand dollars just for personal flight mileage.
Broten says it is a beautiful drive from Eston to Regina and there is no good reason for Boyd to need his own personal flight to go to work in the morning.
The estimated proceeds from the sale of the airplanes would be 4 million dollars.