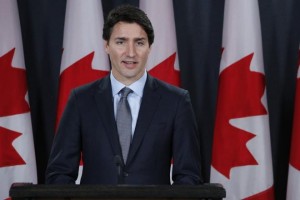 Prime Minister Justin Trudeau says Canada's premiers have agreed that carbon pricing will be part of any national plan to address climate change.
He says they will study pricing options that would be adapted to the specific circumstances of each province and territory.
The working group is one of four announced by Trudeau in Vancouver after a day-long climate-change meeting with first ministers.
Trudeau says they are to meet again in the fall when the working groups are to report back.
He says any suggestions on carbon pricing also must consider Canada's Indigenous Peoples and the North.
He adds he's happy there's a plan to move forward while respecting regional differences.
(The Canadian Press)