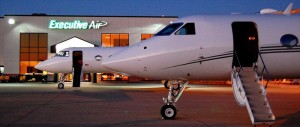 Saskatchewan's NDP says it will end what it calls "the gravy plane for politicians" if elected April 4.
The party says it will sell a taxpayer-funded fleet of airplanes exclusively for the premier and cabinet ministers.
The NDP says documents accessed through the freedom of information law show that Economy Minister Bill Boyd spent nearly $400,000 on government flights.
It says on 279 occasions, Boyd had the airplane pick him up or drop him off at his home in southern Saskatchewan.
NDP Leader Cam Broten says selling two of the planes would bring in about $4 million, while the third plane would be retrofitted to become an air ambulance based in northern Saskatchewan.
The latest announcement comes from the NDP even though the election has not officially started.
Minister of Labour Relations and Workplace Safety Don Morgan is defending the government's use of Executive Air after the NDP vowed to get rid of the three-plane fleet.
According to the rules for the planes, Morgan says MLAs are allowed to use them to travel from wherever they live, should it be a farther distance than Saskatoon.
(with files from The Canadian Press)