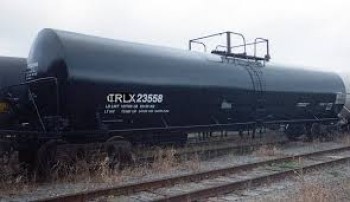 The Co-op refinery has suspended a rail car contract with Cando Rail services after a runaway rail car incident this week.
Brad Delorey, director of communications with the refinery, says a rail car filled with asphalt rolled down the rail line from the refinery about 4.2 kilometers, crossing Broad and Albert streets.
He says the runaway occured late Wednesday or early Thursday and Cando has launched an investigation.
In the meantime, the services contract has been suspended.
Cando says its employees saw the rail car move, took action to bring it under control and then reported the incident.
An investigation into exactly what happened is underway, but DeLorey stresses there was no real danger to public safety as far as a possible explosion goes.