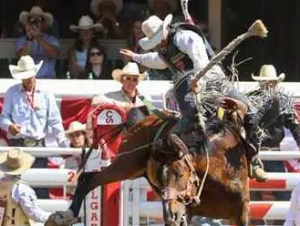 A final proposal to keep the Canadian Finals Rodeo in Edmonton beyond 2016 was rejected but Saskatoon is now getting its ducks in a row to contemplate bidding for CFR 2017.
President and CEO of Tourism Saskatoon Todd Brandt says they have to look at all aspects before submitting a bid to ensure the event is very successful because it has a huge audience with about 80 thousand tickets sold just to the rodeo/competition portion.
Vancouver has reportedly also expressed an interest on bidding for an event that has a 73-million dollar price tag attached in terms of total economic impact.
Brandt says their next site visit is March 16th and 17th