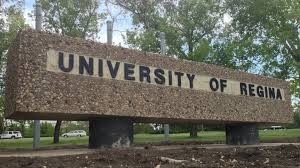 The University of Regina and Public Health authorities at the Regina Qu'Appelle Health Region are slowly returning to normal operations following confirmed cases of the  
Norovirus on campus
.The University says it is continuing to work closely with Public Health to monitor the situation.
Close to 80 people suffered some of the effects.
Officials from the U of R say the measures taken appear to have helped contain the situation and it's anitcipated the University will be able to:
Re-open the Fitness and Lifestyle Centre (FLC) in the Kinesiology, Health and Sport building, starting Saturday, March 5. Modified hours will be in effect; the FLC will close at 9:00pm on weekdays to accommodate increased daily cleaning (one hour earlier than normal).
Re-introduce the normal range of food offerings at food providers across campus over the next week.
Continue extra cleaning precautions, including measures to regularly disinfect all high-contact surfaces, which will remain in place until further notice.
The University also continues to urge those on campus to:
Regularly wash hands for at least 20 seconds with soap and water, particularly prior to preparing food, before and after eating, and after using the washroom or changing diapers.
Monitor health and the health of their family; watch for symptoms such as the onset of nausea, vomiting, diarrhea, abdominal cramps, and headache.
The University has also asked those who are exhibiting symptoms stay home for a minimum of 48 hours after symptoms have cleared, and those who work in a food-serving establishment and are showing symptoms, stay home for a minimum of 72 hours after symptoms have cleared.