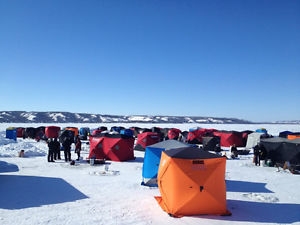 Hundreds of anglers were out on Echo Lake on Sunday for the Soul Sisters Winter Classic Ice Fishing Tournament.
The event, put on by Souls Harbour Rescue Mission is held to raise funds for Shayil Home's women's addiction program.
Patty Humphreys with the mission says it's a beautiful weekend to be out on the lake.
The program helps women overcome addiction and gain freedom in their lives.