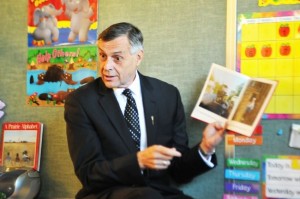 The Saskatchewan government is pulling funding for a province-wide language program.
Advanced Education Minister Don Morgan says the government will not renew the Saskatchewan Organization of Heritage Languages' 225-thousand-dollar grant next year.
The non-profit teaches more than 40 languages other than English and French, mostly to children in after-school and weekend programs.
Morgan says it's a great program, but the decision is being made "in light of the current economic climate" in the province.