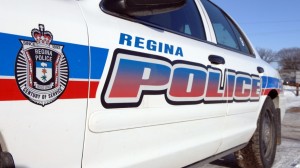 A serious motor vehicle collision in Regina sent five women to hospital on Sunday.
A northbound vehicle on Lewvan Drive struck another vehicle as it turned left on to 13th Avenue.
One passenger was ejected from the turning vehicle and is recovering from serious but non-life threatening injuries. A second passenger is suffering from minor injuries.
The northbound vehicle flipped on impact before hitting the curb and righting itself.
The two women in the car were taken to hospital with minor injuries.
The cause of the incident is under investigation. Police say charges are pending.