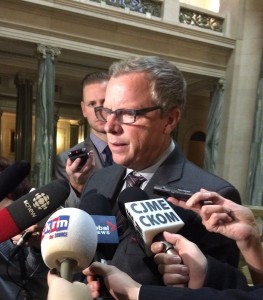 It would appear as if Premier Brad Wall is going to wait until the final minute to call a provincial election.
Wall must under The Election Act of 1996 drop the write either today or tomorrow as the act states "the minimum period between the issue of the writ and polling day is 27 days". That includes polling day, not the day the writ drops.
Wall is in Saskatoon today to speak with campaign workers, but his office says no announcement will be happening today.