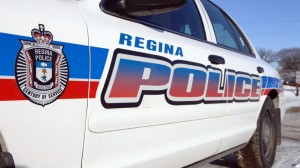 Regina Police were called to a serious accident Monday at the intersection of Gordon Road and Lewvan Drive.
It happened shortly after 4:00pm.
Police says a  58-year old man was driving westbound on Gordon Road.
According to officials, he struck a 50-year old woman who was driving  southbound on Lewvan Drive.
She was apparently in the right hand turning lane intending to go westbound on Gordon Road.
Police says the impact pushed her vehicle into the pedestrian walk light pole.
Witnesses indicate the male driver appeared to be in medical distress.
He was transported to hospital in serious condition, for what is believed to be a medical reason, and he is currently in serious but stable condition.
The woman was not transported to hospital.
There were no passengers in either vehicle.