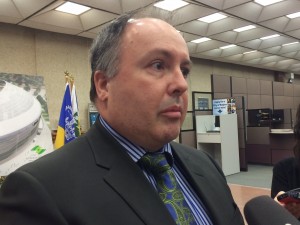 The City's Chief Financial Officer is stepping down.
Ed Archer spent two years in the position, including taking on the interim city manager role from October 2015 to March 2016.
Archer says he will miss Regina greatly.
"I don't leave Regina with anything but positive feelings about my time here in the community."
City Manager Chris Holden says Archer did great things during his time in Regina.
"He's achieved significant success in his time here, he's made significant changes and improvements to our budget processes and financial policies."
Archer has accepted the position of City Administrative Officer in Greater Sudsbury, ON. His last day with the City of Regina is May 13.
The City will be holding a nation-wide search to fill the position.