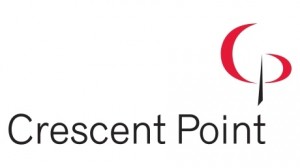 The boss of a major Saskatchewan oil producer says he supports the province's incumbent government.
The election campaign in the Prairie province kicked off yesterday and voters go to the polls on April 4th.
Crescent Point Energy's C-E-O was put on the spot during a conference call to discuss the company's fourth-quarter financial results.
An analyst asked Scott Saxberg if he had any thoughts on the election campaign.
Saxberg replied that Crescent Point is supportive of the Saskatchewan Party government.
He says the party has done a good job for the province, and hopes it will continue to do so in the future.
Saskatchewan Party Leader Brad Wall has been a vocal supporter of the energy industry on the national stage.
When a coalition of Montreal-area mayors came out against the Energy East pipeline in January, Wall tweeted that Quebec should return the 10-billion dollars in equalization payments supported by the West.
(The Canadian Press)